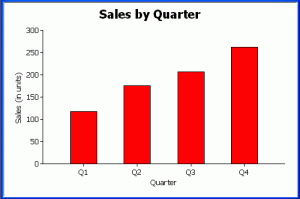 Now that the votes are behind us and while the paid protesters continue, let's take a deep breath and think about our economic future with the new administration [Note I didn't say how do we "feel"  about….].  Let's be reasonable and rational.
If you're reading this blog, you're highly likely to be a businessman with a passion to see your business survive, thrive and even grow.
What will likely happen?  Great question.  Let's look first at the new economic agenda:
Tax cuts
Lowering of the corporate rate to 15%
Repeal of Obamacare
Uptick in defense spending
Energy independence

Increased oil production and a "reset" of the coal industry

Sweeping cutback on Federal regulation
Renegotiation of trade deals
Now, politics and personal feelings aside, is there one thing in that list, one thing alone that wouldn't have a significant impact of economic growth taken by itself?
Taken as a package, I'm bracing for an economic surge the likes of which we haven't seen in our lifetime.  If true, what to do?
Get your marketing and advertising out ahead of the surge.

Get your brand in the heads of consumers before they think about buying

Establish your market share now so you'll be the one who grows, not your competitor.
A rising tide lifts all boats – I'm getting into my boat now!
Revisit why your brand is best – what makes you different, what makes you better?
Races are best won with a fast start – even if it's not perfect.
Plan your strategy now to win the new consumers – get your brain trust, your advisors together.
PERHAPS AT NO OTHER TIME IN OUR RECENT ECONOMIC HISTORY, "IF YOU SNOOZE, YOU WILL LOSE!"