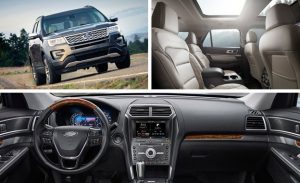 Technology marches on.  The times they are a changin'.  The next logical
Read more
Not at all.  That's like Jonathon Teows of the Chicago Blackhawks saying he's not effective because his teamate, Patrick Kane is on fire this year.
In fact, I can't think of a better media which is uniquely synergistic with digital and online than radio.  Online is the answer to facilitating response from radio advertising….just "Google" the client you heard advertised on the electric radio and wah-lah….you're online and buying something!  The only trouble is….it requires a patient and understanding client to give credit to radio for the increased sales.
Truth be told….we [radio folks] haven't done an effective job of telling our story.  Take a look at this "Radio Ink" article….
Radio's Forecast Revenue Decline
I'm angry at radio's resolve to take a back seat to digital. While I don't deny the powerful role of digital in marketing, digital budgets should be coming from print, direct mail, and yellow pages, not from radio.
In fact, radio should be perfectly positioned for revenue increases.
A recent Radio Ink article reported, "According to Borrell the online share of local advertising revenue will increase from $48.3 Billion to $65.8 Billion, that's nearly 50% of all local ad revenue. Radio, according to this report, will decline from $10.2 Billion (8.9%) to just over $10 Billion (7.6%). Borrell claims that despite the fact that 90% of adults listen to radio every week, radio's problems include the loss of advertisers like auto dealers and the heavy competition from print, digital, and other radio stations."
read more….