Meet Fred Taylor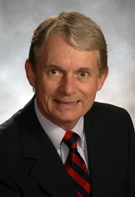 Fred Taylor has served  scores of customers, clients and businesses in the highly competitive Los Angeles radio market for over two decades.  At CBS Radio, he was a major contributor to the success of KFWB NEWS 980 and KNX 1070 NEWSRADIO as a senior account executive managing over 20 MILLION DOLLARS of advertising.
Fred's passion for radio goes all the way back to his teenage days in Levittown, Pennsylvania.  After building a crystal radio kit and hearing the original "sign-on" of WBCB – 1490 on the dial, he would many times ride up to the studios to gaze in wonderment.   The passion found expression during his days at Brown University as an active member of the college stations, WBRU am and WBRU-FM….working in sales, promotion and programming.
Fred brings a client-focused perspective to the marketing and media process.  Since the message is as significant to success as the medium itself, his 20 years of marketing and copywriting expertise posture your company for profitable results.
Beginning at Grey Advertising in New York City Fred went on to sell national spot television for over ten years before pursing his radio passion with talk and news formats In Los Angeles including KIEV [now KRLA], KFWB news 980 and the legendary, heritage 50,000 watt, KNX 1070 NEWSRADIO.
His experience includes radio, internet marketing, direct-mail, print and television
Founding vision
After more than a decade in the changing  corporate world, the inherent restrictions and the limitations of a one or at most two station "sell" caused Fred to begin thinking out of the box for another way to serve clients in the radio arena.  Thus, GTG Marketing was conceived back in the Spring of 2003.  It took five more years to be launched.
Fred's passion was to take his over 20 years of radio marketing experience directly to the client, serving them in an independent, unbiased and conflict-free way.  Without the restrictions of selling a specific station, GTG Marketing is able to recommend both a media strategy and portfolio of stations that's truly best for you the client, unlike the inherent restrictions of even the best of media sellers in the marketplace.
Finally, as an entrepreneur, Fred and GTG Marketing can fashion the services uniquely and specifically to each client to exactly meet their needs.  The relationships range from one-time media buy projects to ongoing marketing consultation services.
Your goals become my goals.
Business philosophy
RULE #1 at GTG Marketing –
"If we don't take care of the customer, somebody else will…."
—a plaque with that inscription has been hanging in Fred's office for over ten years…
We're RESULTS-FOCUSED  business development marketing & consulting company dedicated to achieving your marketing objectives.
Having determined your objectives, that becomes our goal.  If we fall short, we take it personally. We'll bring to bare our over 20 years of DIRECT-RESPONSE RADIO MARKETING EXPERTISE, both creative & media experience  to your company… working for you… TO GENERATE NEW CLIENTS
We embrace "partnership marketing" – we're an extension of your company, not an out-source.  With the incredible level of technology available to the entrepreneur today, we can be an integral part of your efforts and your company without being there physically.  We're truly on your side of the desk.
Regarding vendors many companies in the agency and media buying "space" consider tough dealing and intimidation as necessary elements to make their clients successful.  WE DON'T.  GTG Marketing considers stations and vendors as "partners" in achieving your goals, not adversaries.   Having been on that side for decades, I can assure you, well regarded clients get the most in the long run.
Finally, we're committed to delivering a value-driven deal for your marketing efforts – one below market meaning additional inventory and saving you dollars.
In conclusion, YOUR NEED is GTG's FOCUS
Mission statement
GTG Marketing is dedicated to provide the highest quality of excellence in media marketing with the focus on the client's objectives in order to provide measureable, tangible RESULTS-based performance.
…all done with the highest level of professionalism and respect for all our business relationships in order to honor the Creator.
Integrity in all things is our foundation.