The Connected Car: "Taking radio to the next level"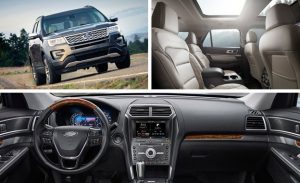 Technology marches on.  The times they are a changin'.  The next logical step in the advance of technology is your car being "connected" to the worldwide web.
The immediate implication for radio listening on-line has to be panic amongst local station managers and execs clustered in NYC offices.  So so fast.  I don't think the local terrestrial radio station is "at risk" …..yet.  BUT, they sure better brand themselves with on-line access….apps and the like.
Here's what an industry innovator, John Ellis says…
On the second Jacobs Media podcast focusing on the connected car, former Ford executive John Ellis, who launched his own company called Ellis and Associates, talks about the increasing role of software in today's connected cars. He discusses the impact of Apple's CarPlay and Google's Android Auto operating systems on radio in the connected car. LISTEN HERE