Back to Boy Scouts – BE PREPARED !!
How many times in social settings are we introduced to folks who could become our next client or strategic partner?   Are you ready in advance?  What will you say that will deliver your business message with passion?
Some call that the "elevator speech."   It's short, concise and compelling.  Do you have one?
Let's look at the elements of a good elevator speech:
  Who am I and what do I do:
I'm Fred Taylor and I'm a radio marketing specialist. I do radio campaigns that have tangible, measureable results.
            2. Provide credibility:
I've taken my 25 years of direct response radio selling experience and provide that senior level expertise directly to the owners of medium sized businesses to help them generate new business possibilities.
My experience includes major talk and newstalk stations in the nation's most competitive radio market, Los Angeles.  I concluded my corporate experience as a senior seller for CBS Radio's West Coast flagship, 50,000 watt KNX 1070 NEWSRADIO.
            3. Provide a carrot:
My services are turn-key including memorable 800#'s for radio,  tracked on a 24 by 7 online dashboard for the client.  Plus over 25 years of writing compelling radio copy focused on the listener…  explaining  why I'm called the radio doctor.
One of my anchor clients for the past 6 years is Dewey Pest Control, an 87 year old statewide heritage California company.
That runs about 50 seconds by word count.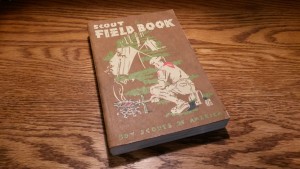 Then, have your business card ready…..do you think I could help your marketing efforts??
Have, my friends, a prosperous day !!