The GTG Advantage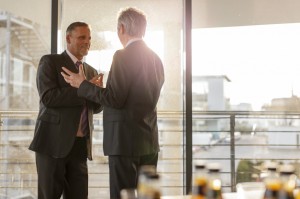 Fred Taylor and GTG Marketing take the long-term approach to client relationships.  The "end game" objective is a highly profitable relationship for each and every GTG client.  If you're looking for "lots of folks with lots of bells and whistles" we're probably not your answer.
If you appreciate personal attention and responsive service combined with senior level expertise in making radio work for you, give GTG Marketing a close look:
Senior level expertise 12×6 – w/ high responsiveness, proactive attentiveness
Turn-key radio marketing
Objective, independent, unbiased & conflict-free
On your side of the desk/ versus commissioned salespeople
Career of direct response performance
Station/vendor accountability
Get more spots/pay less $'s
Have a resource partner "thinking" about your success throughout the week
A word about working direct:
If you're working directly with a station or thinking about it, please take a listen.  No matter how much you like your radio rep, the best of media sellers have a built in bias in dealing with you…their fiduciary responsibility is to their corporate employer, not to you.  That's who pays them. Their primary function is to put schedules on the air.
At GTG Marketing, our fiduciary responsibility is to you, the client and you alone.  I am literally on your side of the desk.  I have no dog in the "radio station fight."   As a conflict-free consultant, I recommend what's truly best for you based upon my years in the industry.  My "charge" is to make your radio marketing successful profitable period.
I'm pleased to elaborate with examples at our first meeting.